Portable Document Format or simply PDF files are the most used read-only files to distribute Training Documents, Office Circulars and other Reports. PDF files sometimes contain Tabular Information in the form of Tables. Tabular information can be quickly analysed and understood. Students and IT Software Professionals often want to Copy Tables from PDF to Excel Sheet to create some other reports.
Copy Tables from PDF to Excel
Windows 10 operating system comes with preinstalled PDF viewer provided by Adobe. Users install Adobe PDF Reader by default to open and read PDF files on their PCs. Adobe frequently provides security patches and updates for Adobe Reader for safety. Also, there will be improvements in subsequent versions. Now the BIG question and problem is that if you copy a table in PDF file from Adobe PDF Reader, you can not retain the table format after copying to Excel Sheet.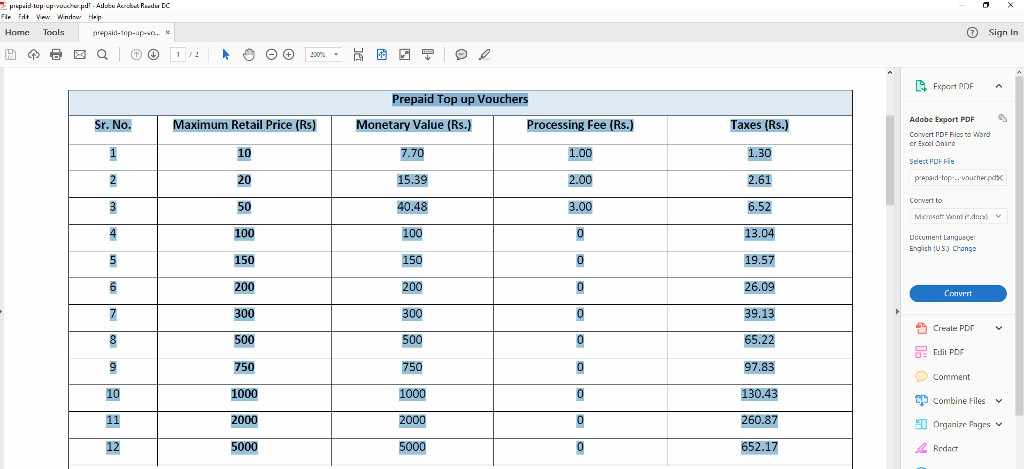 ​
Table structure is completely changed and it will be treated like a single-column text with multiple rows as seen below.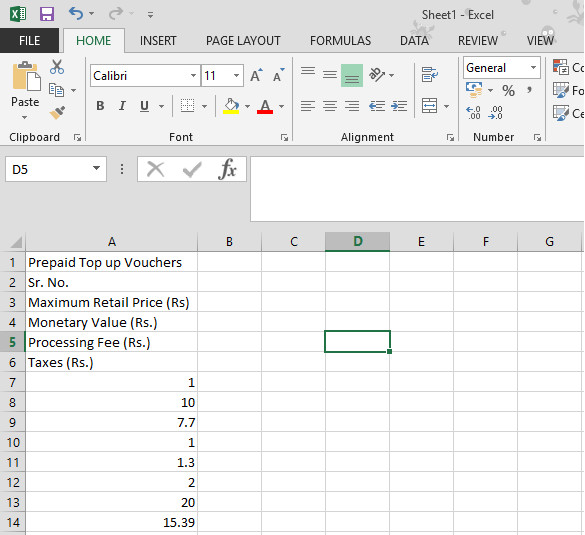 ​
Although there is an option on the RIGHT side of Adobe PDF Reader to convert PDF document to Word, PowerPoint or Excel directly, it requires you to Sign into Adobe. There are so many Online Converters to convert your PDF files to Excel directly. Your privacy is at risk if you upload your documents to some known or unknown websites. It is up to user's discretion to use such online conversion services.
Our take to Copy Tables from PDF to Excel is to use Foxit PDF Reader which is free to install and use without any advertisements. Just open your PDF file using Foxit PDF Reader. Select Text Select option on the top left side near HOME Menu Item. Select the table content.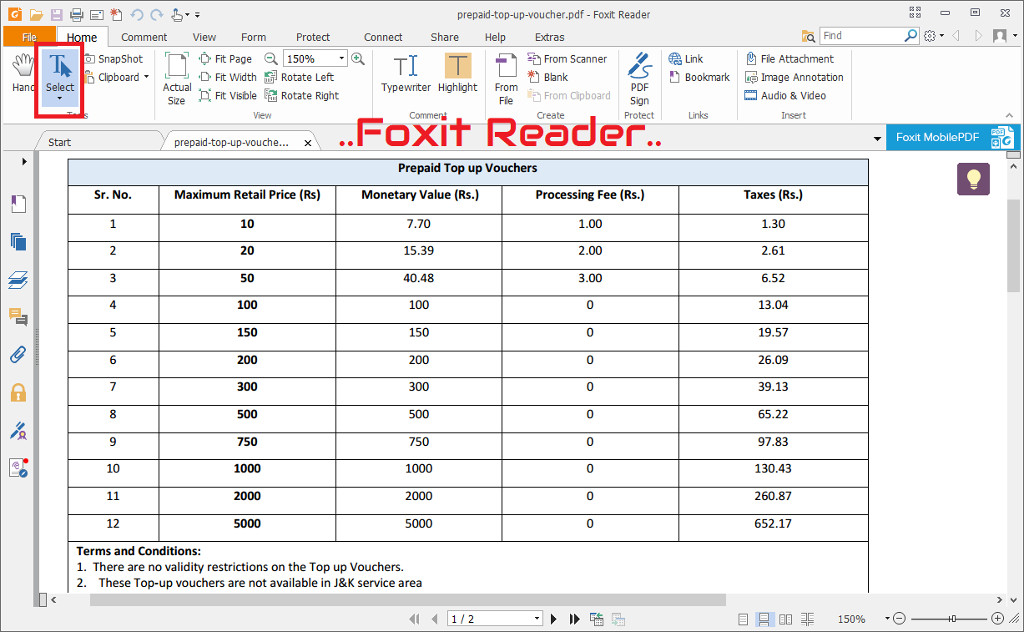 ​
You can see the copied table from PDF file to Excel Sheet below. It is exactly what you require. You can achieve this conversion completely offline by just using this Foxit PDF Reader. This technique allows you to copy tables from pdf to excel 2007, excel 2010, excel 2013, excel 2016 and office 365 successfully. Similarly, you can copy tables from pdf to Word and PowerPoint using the same technique. No need of outside online converters and sign-ups.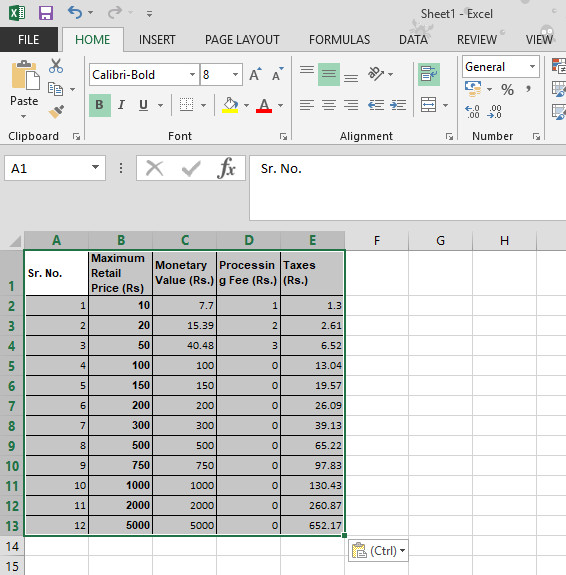 ​
This is how we Copy Tables from PDF to Excel Offline without sacrificing our Privacy. Do not forget to share this Tutorial.
You can also read our good stuff articles / exams.