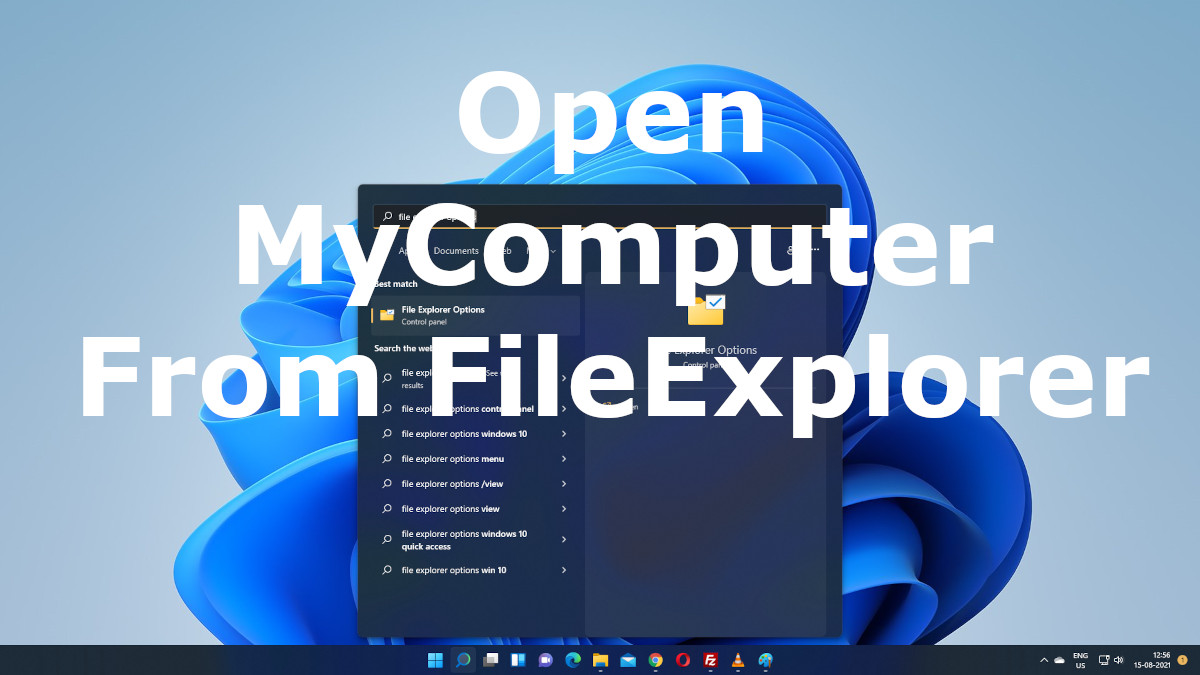 Windows 11 does not show the MY COMPUTER option on the Taskbar and Start Menu. Let us know how to open My Computer by default using the File Explorer on the Taskbar (also on the Start Menu) in Windows 11 and 10.
You can download and install Windows 11 on any supported Motherboard. Full public release ISO versions have not come yet.
How to Open My Computer from File Explorer in Windows 11, 10
By default, the File Explorer (That yellow folder icon) on the Taskbar opens the Quick Access window in Windows 11 and 10. Quick Access shows all the recently opened files and frequently used folders. So, it does not show My Computer or My PC or This PC. File Explorer is also called Windows Explorer.
Follow the below steps to change this behaviour to open My Computer by default. It acts as a Shortcut.
Step 1: On the Windows Taskbar, click on the Search (Magnifier) icon. As and when you type "File Explorer Options", Windows shows you the corresponding app. Open it.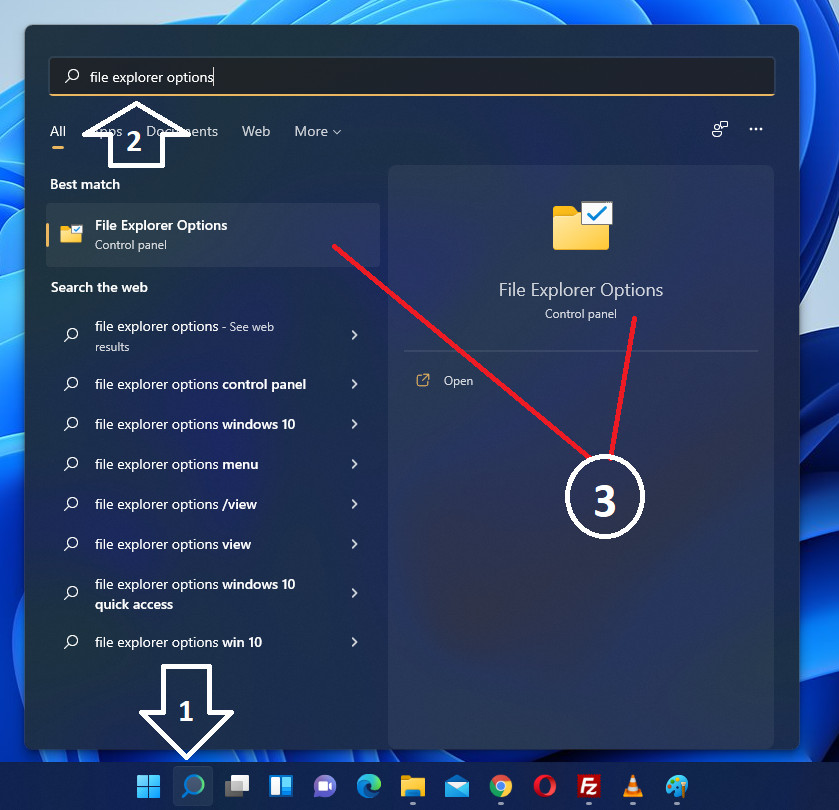 Step 2: There is another way to open the "File Explorer Options" app. Go to Control Panel. Open Appearance and Personalization. Click on the File Explorer Options icon to open it.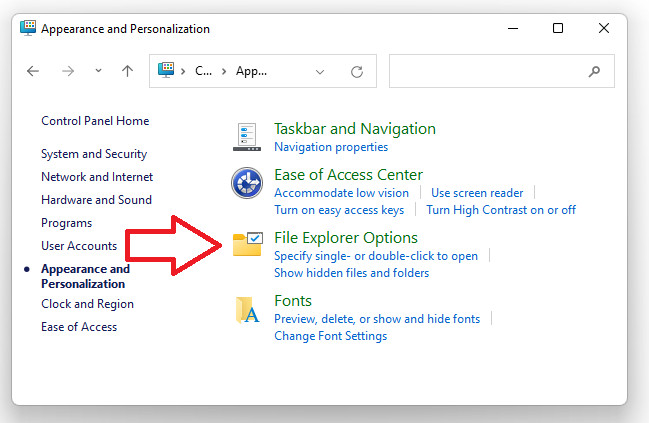 Step 3: Opening the app shows the option "Open File Explorer to: ". The default value will be "Quick Access". Choose the option "This PC". After applying the changes, the File Explorer option on the Taskbar and Start Menu shows the My Computer.
You can also uncheck the options "Show recently used files in Quick Access" and "show frequently used folders in Quick Access" to hide the file/folder history. This is similar to hiding Browsing History in browsers.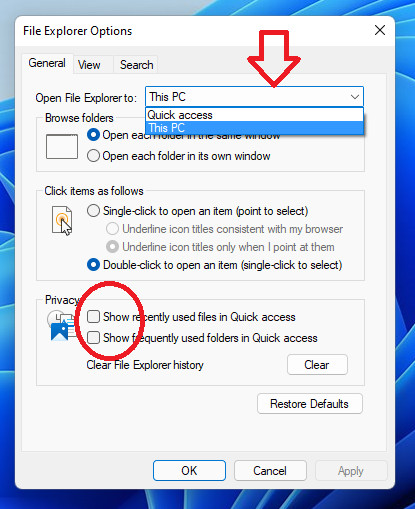 This PC or My Computer looks like the below screenshot in Windows 11. You can open MY COMPUTER from the Taskbar and Start Menu options.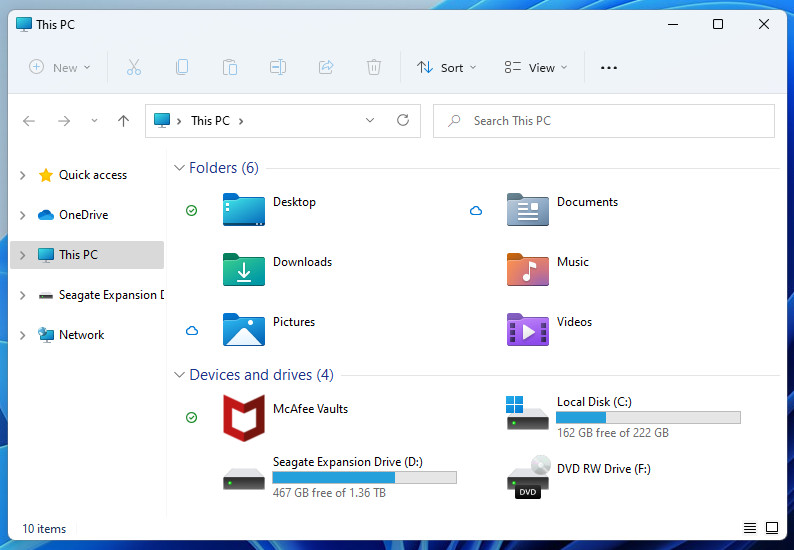 This is how you can change the default Windows 11 settings to make the File Explorer option open My Computer instead of Quick Access files/folders.
Share this Windows 11 Customization Tutorial with your friends and colleagues to encourage authors.
Also Read